You are the Mini Maker in a messy-workshop simulator. Glue, paint and add effects to action figures, mutant plants, ancient sculptures and more. Tackle unpredictable work hazards. Shop for supplies and tools. Share your creations with the world! There are no mistakes, only happy accidents.
MAKE A MESS!

Don't worry about the clean up, just get in the groove of building and leave perfectionism in the past.

MAKE A NAME FOR YOURSELF!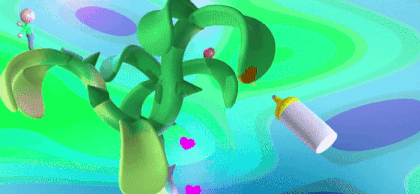 The Minis sure ask for a lot, but we promise you that you're up to the task.

MAKE BANK!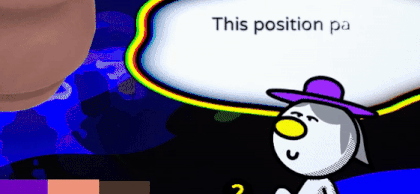 Ka-ching! Spend your hard-earned commission dough on some cool upgrades.
MAKE FRIENDS!
Share your work with friends, families, coworkers, elementary school teachers, you name it!
The original concept came from Ruben Farrus in early 2019 when he was inspired by the popular YouTube video genre in which hobbyists paint 3D figurines from their favourite series. It aims to liberate its players (and team!) from perfectionism through constrained materials, temperamental tools, and removing the ability to undo.  
Mini Maker
(formerly known as
MiniPaint
) has come a long way since its prototype. Builds were play-tested extensively throughout Fall 2019 and the final prototype was presented publicly for the first time at Montreal DemoNight 2020, an event that showcases the best work-in-progress games made in Montreal and Quebec. The audience present loved the demo: The dev community shared their love on social media, and streamers like
SeriouslyClara
, with over 27,000 followers on Twitch, said that the prototype "showed off the comedy that can spring from
Mini Maker
.
Encouraged by these reactions, we decided to bring the prototype to PAX East 2020 in Boston, to put it in the hands of as many players as possible. Over the course of 3 days, hundreds played the prototype and left the booth smiling. We gathered tons of feedback and impressions that have been priceless in informing our development plans. Mini Maker has also been selected to be part of 2020 Tokyo Game Show's Indie Showcase event, one of the most prestigious game trade shows in the world, and the biggest one in Asia. 
Our builder's fever dream game, 
Mini Maker
, just spent the last few months in development, followed by a shipped and successful vertical slice. Our game was playtested by 50+ participants where it received overwhelmingly positive feedback! We have also secured development funds with Canada Media Funds to ensure this game meets the finish line and beyond.